PVC banners are a great way to advertise your business all year round, they are waterproof, robust and come with the option of eyelets and hems allowing you to tie them down to a permanent fixture or structure.

Ideal for catching customers attention due to their size. Ideal for attaching to large scaffolding to promote the building trades - Promoting restaurants, cafes and pubs - events and organisations - sporting events - general special offers and promotions

A variety of sizes can be achieved - please ask

In-house professional design service available if you require help with your design, please state this in your enquiry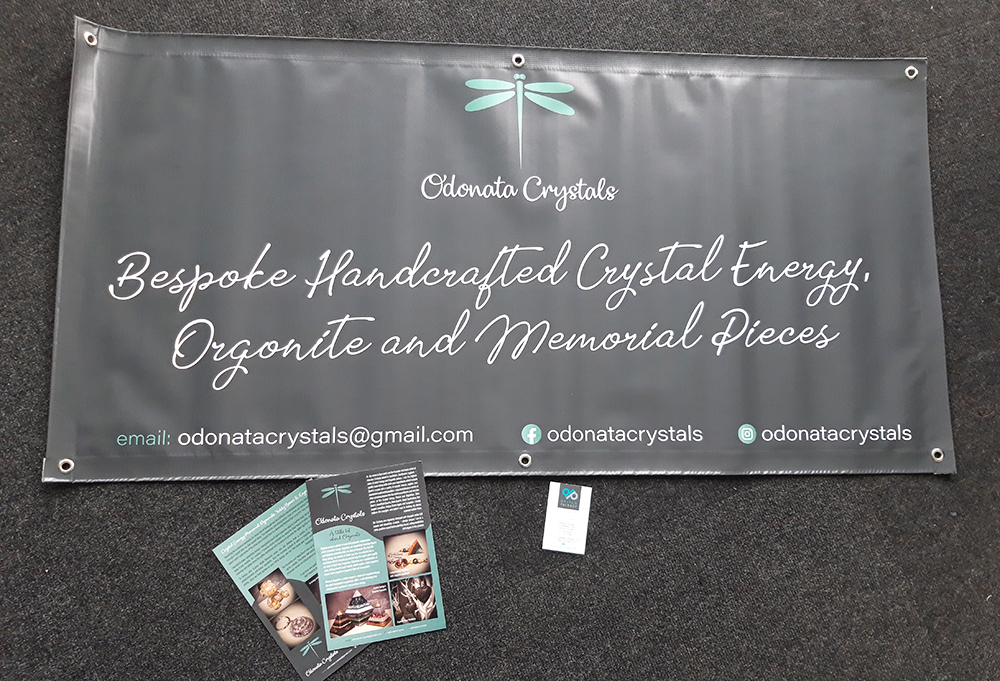 Design and print of large 4ft x 2ft Banner for Odonata Crystals with eyelets and hems to be used at various market stalls that they attend. We also designed and produced a series of promotional material including flyers and business cards.

Other options available include:

Our PVC banners can be supplied with eyelets and hems
Different sizes available
Custom size options and material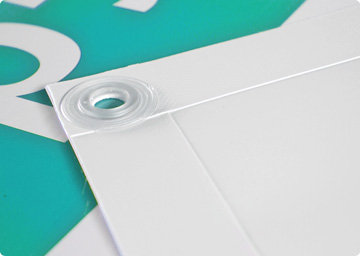 To enquire or place an order please call 01704 544077 or mobile: 07913 701930 stating your requirements and whether you need help with your design.

Or email your enquiries to studio@design-package.co.uk